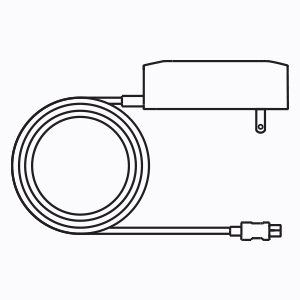 If your Alpha jump starter doesn't charge, here are 2 methods might help you:
Make sure the power outlet that connected with the SC 65W Wall Charger works. For example, you can try to plug in other appliance to check whether the outlet has power.
If you've plugged the power adapter into a power strip, try to plug it into the wall outlet directly. If your HULKMAN Alpha jump starter still doesn't charge after connecting to a known good outlet, please contact HULKMAN Support for assistance.
If the SC 65W Wall Charger doesn't work, try to use your own USB-C adapter to charge HULKMAN Alpha jump starter.
If your own adapter works, please contact HULKMAN Support to replace your SC65W Wall Charger.
Note: It's quite common for the SC 65W Wall Charger to become warm under normal use. Our product features a built-in temperature protection. If the product gets too warm, it could cut off the current and stop charging automatically.
If you find the charger gets too warm, it'd better to unplug it and cool it down.
Avoid covering any, especially inflammable goods, when charging the products.
If you still need assistance, please contact us:
If you have checked the connection, there is no Error Code on the screen and you still can't start your vehicle with our product over 80% battery power. Please contact our customer support at service@hulkman.com with the following information:
Order Number

The serial number of your product Where can I find the serial number?

Your vehicle model

Any images or videos about the quality problems
Our agent will help you troubleshoot your issues, delivering you a satisfactory experience.