Answer:
It means the jump starter enters the Safe Mode automatically.
If you are trying to start your car over five times within ten minutes, the jump starter will enter the Safe Mode automatically. The Safe Mode is a designed self-protection of the HULKMAN product, which prevents the product from overheating.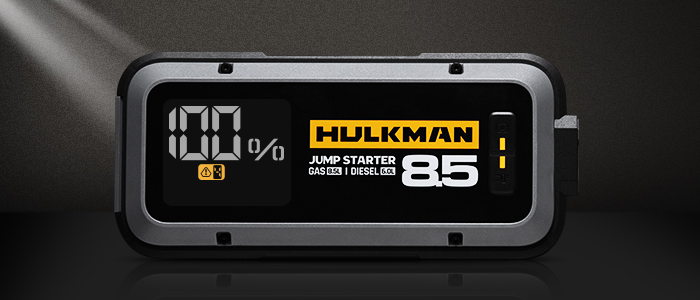 If the screen shows 'Error Code 4', please follow these 3 steps:
Step 1: Remove the clamps from the car battery.
Step 2: Place the jump starter in a shady place and wait for 10 minutes until the 'Error Code 4' disappears automatically.
Step 3: Reconnect the clamps to the car battery correctly.
Step 4: Start the car engine
Step 5: Remove the clamps from the car battery
If you still need assistance, please contact us:
If you have checked the connection, there is no Error Code on the screen and you still can't start your vehicle with our product over 80% battery power. Please contact our customer support at
service@hulkman.com
with the following information:
Order Number

Your vehicle model

Any images or videos about the quality problems
Our agent will help you troubleshoot your issues, delivering you a satisfactory experience.