Answer:
It depends on the type of vehicle you own as the HULKMAN Alpha jump starter is designed for vehicles with 12V systems.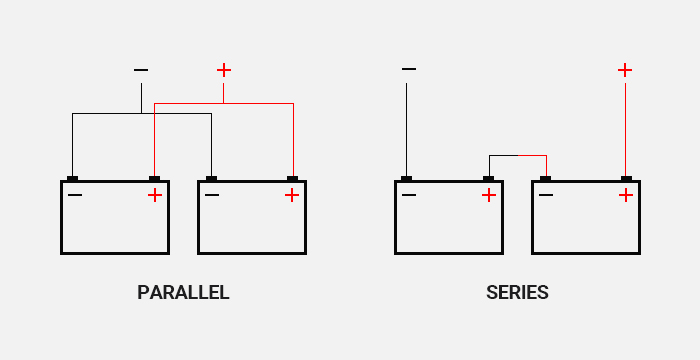 Usually, there are two kinds of situations:
1) If you have two batteries in parallel for a 12V system, then it is a 12V system.
You can use it to jump start your 12V car.
2) If you have two 12V batteries in series, then it is a 24V system.
You cannot use our product to jump start your 24V car.
The engine rating that HULKMAN Alpha jump starter works for: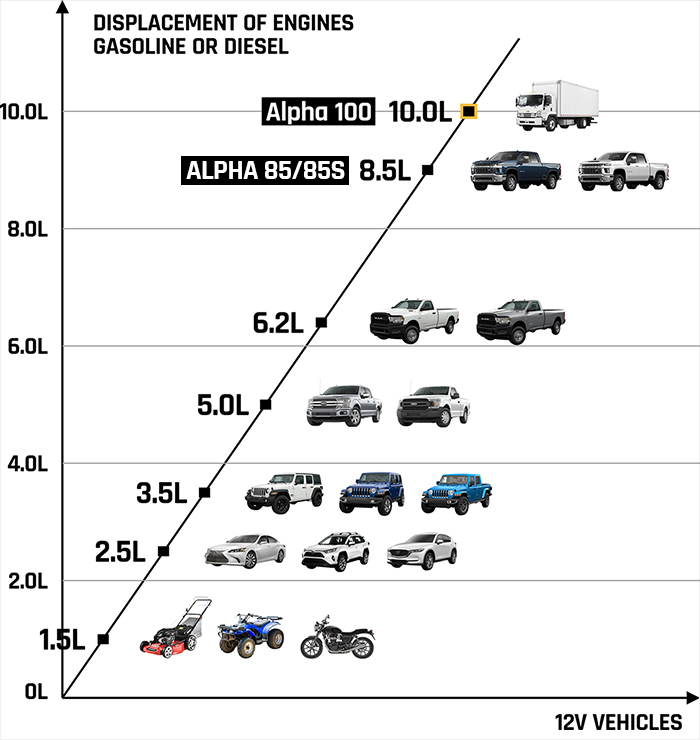 Note: We recommend that you charge your jump starter's battery level to above 80% to increase its efficiency in reviving your dead batteries.