Answer:
HULKMAN Alpha products ​can be used for hybrid cars, but not for electric cars. Hybrid vehicles usually have one set of gasoline engines and one or two sets of motors. With the engine, we can use the jump starter to crank its engine by providing extra power.
HULKMAN Alpha jump starter, designed for 12V vehicles, features an industry-leading performance and enables to sweep almost 99.9% of dead batteries. The following table is the engine rating that HULKMAN Alpha jump starter works for: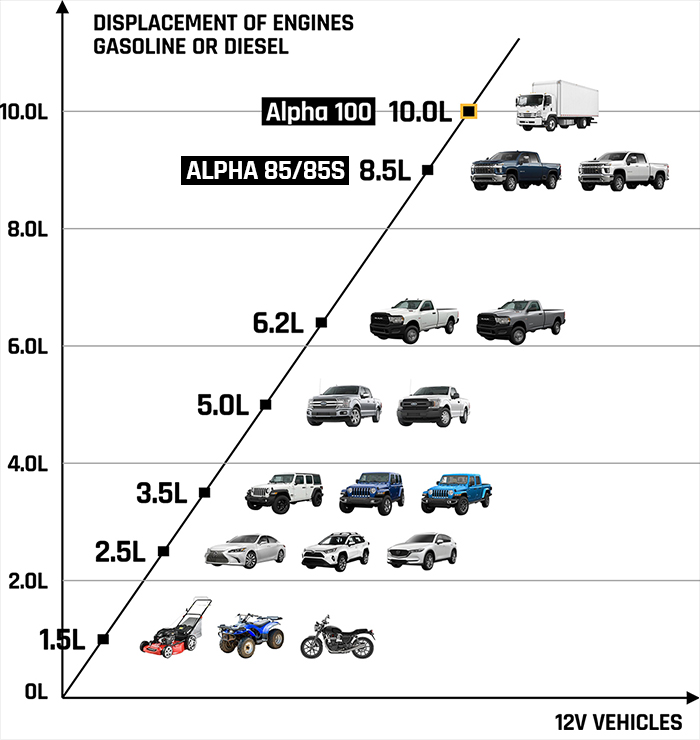 Note: We recommend you to charge your jump starter's battery level above 80%, so that It's more possible to kick out your dead batteries.