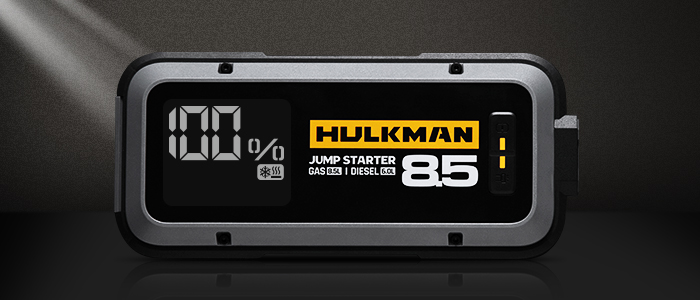 The Pre-Heat Function
One of the biggest differences between the Alpha 85S/100 and Alpha 85 comes down to the Pre-Heat Technology. Pre-Heat Technology dramatically beefs up the battery's performance in freezing weather, enabling it to operate at -40°F. Thus, you are free to hit the road during the winter.
Therefore, they support different operating temperature ranges:
Alpha 85S/100 operates from -40℉ to +113 ℉;
While Alpha 65/85 operates from -4℉ to +113℉.
3 steps for the Pre-Heat Function:
Step 1: Connect the clamps to the car battery properly.
Step 2: The Pre-Heat Function will operate automatically and the pre-heat icon will be displayed on the screen when the detected temperature is below the ideal working temperature.
Step 3: The READY sign appears on the screen after preheating, after which you can start your car engine.
Note: The "Pre-Heat" icon will automatically appear on the screen; all you have to do is wait for the product to warm up and reach the ideal operating temperature.