Answer:
Four possible error codes may appear on your digital screen through the LED icons shown in the table below. Please follow the instructions below to come to a solution: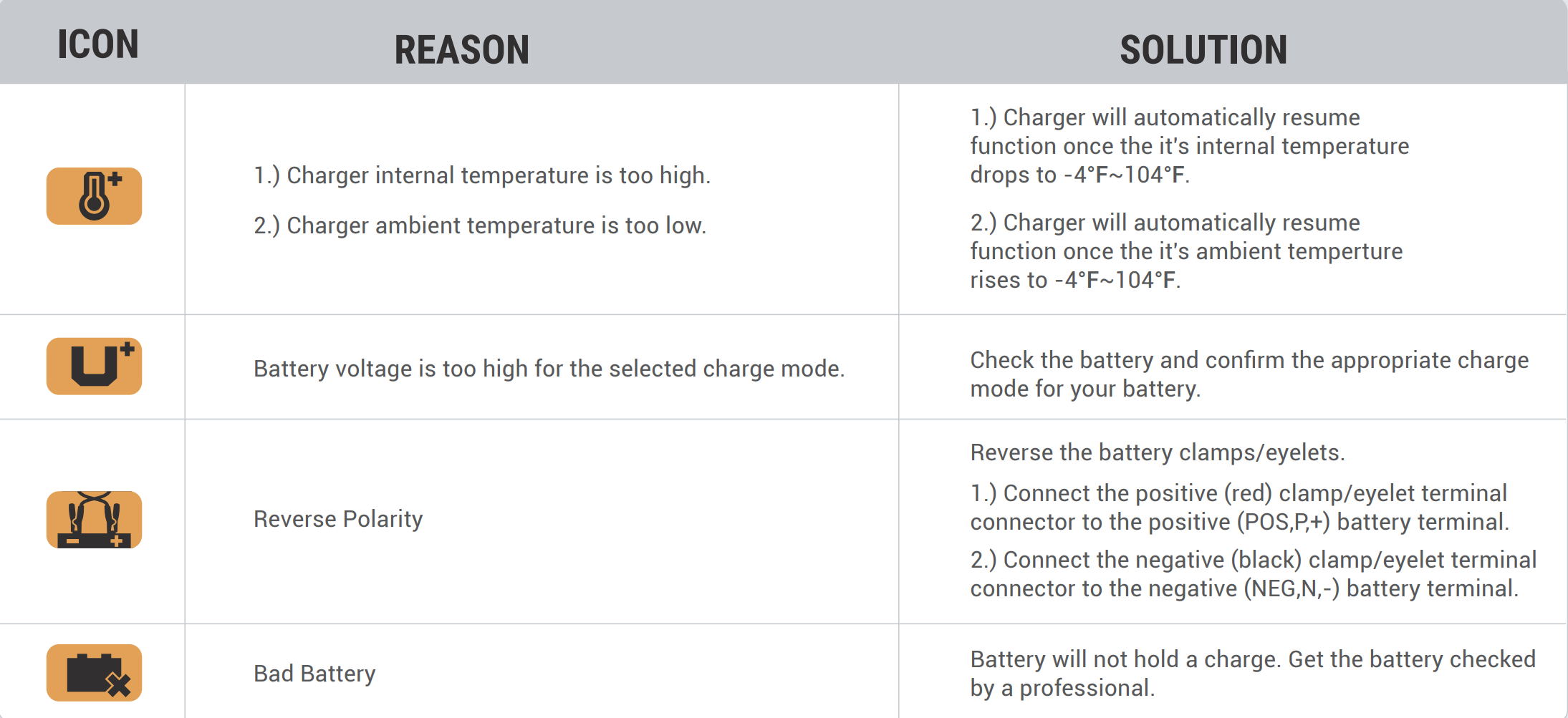 If you still need assistance, please contact us:
If you have followed the instructions above and are still unable to charge the battery, please contact our customer support at service@hulkman.com with the following information:
Order number

Serial number of your product

(Where can I find the serial number?)

Main specifications of your battery

Any images or videos for proof of the issue
Our agent will help you troubleshoot, with the guarantee of an exemplary service.